Remember Samantha Micelli?
You know, Who's the Boss?
Well she recently had a baby and i am so excited for her!
I used to LOVE Sam. All her antics. Her crushes! Her clothes! Her hair!
I wanted to be Sam! I was Sam!
Okay, okay, i know her name is not really Sam, and i realize she is an actor! And her name is Alyssa Milano!
But nevertheless...she had the most cutest baby in the world.
And she is glowing!
Well congratulations to her and her hubby!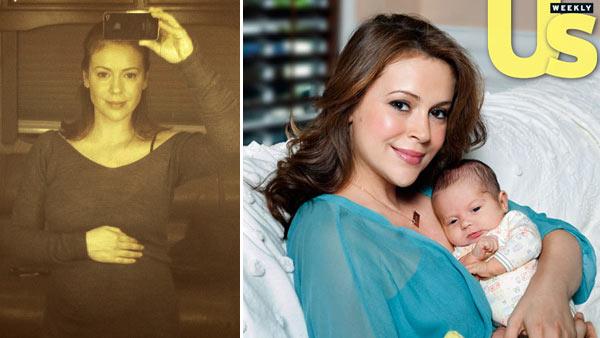 Happy October, blog friends!
Exciting News: Team Pancakes first giveaway coming up!